Accountants in Edinburgh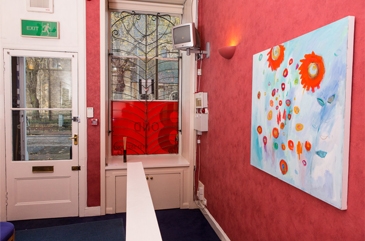 Established more than 25 years ago, Bond CA is a family-managed firm of Chartered Accountants, business consultants and tax advisers. Our office in Edinburgh is ideally placed to serve a client base across Scotland and beyond. Our current client
portfolio
is a diverse mix of personal tax clients, owner-managed businesses and limited companies.
We believe it is important to develop a close working relationship with our clients. As a small accountants firm, we get to know you and your business needs at a personal level. Often, you will deal directly with the partners, and we spend time getting to know your business.
Meet our team of accountants, tax consultants and staff
We encourage you to
meet our team
, so you can get to know the people who make the partnership work.
We are a proud partner of
Xero
online accounting software, and have wide experience of many other popular systems including Sage,
Quickbooks
and Kashflow.
​Call us on 0131 557 5500 to discuss your business needs and arrange an introductory meeting at our Edinburgh office. Alternatively, you can email us at
office@bondca.co.uk